Pilates Instructor and Practitioner Miguel Silva
This week I am stoked to share a beautiful note from my dear friend and incredible Pilates instructor and practitioner Miguel Silva of Uno Method Pilates in Spain as our guest blogger. I met Miguel through Vintage Pilates as we prepared and then spent a year doing "The Work" with Jay Grimes. Below I hope you find some incredible inspiration from Miguel's story. I know I did. I am beyond honored to call Miguel a friend. Please check out his handles below and if you have a chance to take a session or workshop from Miguel I promise you will enjoy every minute of it!
Incredible Inspiration from Miguel's Story
"All your dreams can come true if you have the courage to pursue them" Walt Disney
My friend Lesley Logan asked me one of the most difficult challenging and beautiful tasks that I can have in my life – write a note to inspire –
I wanna start with one question: what is your purpose in life?
My purpose is to do things that make me feel alive and give to our world something that I can be remembered for – guide people to find happiness.
It might sound pretentious…
but for me, it's the less that we can do during your journey here.
I've experienced lots of different jobs in my life, but all of them were related with "guiding" people.
Finding Pilates was finding the light, the hope for my dreams!
Back to the year of 2005, I remember being inspired by my first pilates teacher!
One of the first things that he asked me and I recommend to all Pilates "lovers" read the books that Joseph Pilates wrote. That man had the power of encouraging me to go ahead with my inquietudes. He put sports and wellbeing together and showed everyone how Pilates works in their bodies.
My journey continues because of all the teachers that I had and still have. They are constantly inspiring me and many others with their devotion to this wonderful method.
Thanks to all of them, my UNO Pilates students, and my 2016 mates from "the work," all of you together with my family gives me the strength to accomplish my dream of keeping Joe Pilates' words alive. 
In 2018 I'll see one of my dreams becoming a reality – UNO pilates studio & the Pilates camp – will be open for all of you that want to learn, train and bring your students. Enjoy the beautiful south coast of Algarve, Portugal. Surrounded by wild nature, the way that Joseph Pilates wanted!
I don't know if my little note will inspire you or not, but I'd like to let you know that every stone that appears on your path it's there for you to climb on top of her and enjoy the views of what you have ahead…
Obrigado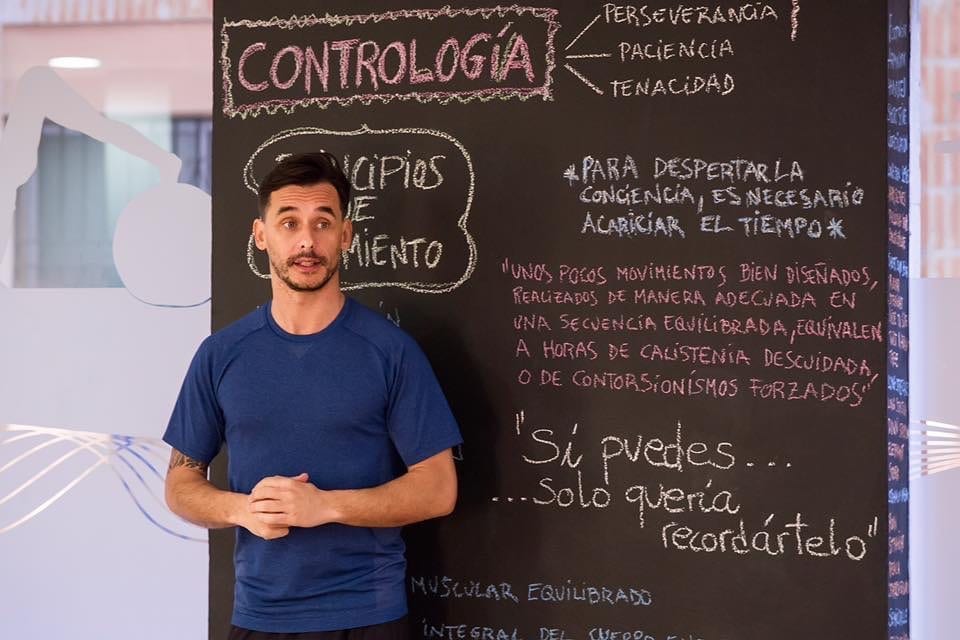 I know Miguel's note inspired me and would love for you to comment below and share how it inspires you! Please follow Miguel at any of his handles below and let's all go visit him on the South Coast of Algarve, Portugal. May you have the courage to Pursue all of your dreams!
xx~LL
Contact Miguel- Facebook  Twitter and Instagram