Success is not a one size fits all plan. Ultimately at the core of your brand and/or business(es) you should have a strong value statement, filled with propositions that tell your ideal customer avatar or potential customer what you stand for. Your value statement and propositions will also grow with you over your professional journey, so use this course as a foundational way to always check in on your WHY behind the WHAT you're offering to the end-user.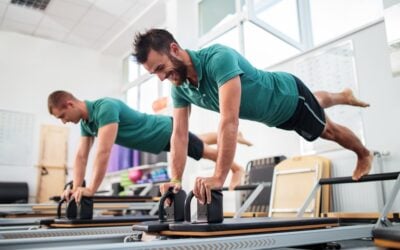 "Pilates is for everybody." As Pilates instructors, we say and hear this all the time; however, most of our clients tend to be women. When men do give Pilates a try, it is usually because their spouse made them or their doctor recommended it, and they quit as soon as their pain dissipates. Men are a big portion of the population that you could be helping, but who won't even walk through your studio door (yet!).
Social Media has made it clear it's here to stay! It's also done a very good job keeping our potential and existing client's attention. And, its omnipresence in our lives can make you feel like you need to have thousands of followers (to get the swipe up feature) or the blue checkmark. Or, if you just find the perfect caption or hashtag then your classes will be full! Maybe you've considered boosting a post because it could reach 31,000 people and that would be epic…it's only $12.00….stop! If you're a small studio, home studio or solo instructor you likely will never need or benefit from a boosted post. And, for all Pilates teachers, social media can be super helpful. But, is it the means to the vision you desire? Probably not. So, here are some tips for using social media for your business without wasting your time.
read more
In a day when it's easy to compare your "work in progress" to someone else's curated posts, it's easy to think that you should be doing what the other teachers and studios are doing. But, if you are making one of these choices below you are most likely giving money away.
read more