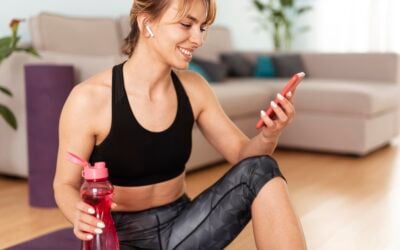 There's a secret that no one tells you about running a fitness business: being an instructor and being a business owner are actually two very different roles, requiring different hats, skill sets, and hours in the day. Or should I say, extra hours in the day.
Hello squad! Have you ever started your day feeling like you had no idea what you should post for the day? Or that all of your social media content has been used before? I get it. I get how you must feel when your business is growing, but your personal brand is having trouble keeping up. I get the feeling of needing to elevate your online presence, but not knowing what style will resonate with your audience, or mirror who you really are. I get how you feel. And this is where Girl Squad can come in and help you.
Social Media has made it clear it's here to stay! It's also done a very good job keeping our potential and existing client's attention. And, its omnipresence in our lives can make you feel like you need to have thousands of followers (to get the swipe up feature) or the blue checkmark. Or, if you just find the perfect caption or hashtag then your classes will be full! Maybe you've considered boosting a post because it could reach 31,000 people and that would be epic…it's only $12.00….stop! If you're a small studio, home studio or solo instructor you likely will never need or benefit from a boosted post. And, for all Pilates teachers, social media can be super helpful. But, is it the means to the vision you desire? Probably not. So, here are some tips for using social media for your business without wasting your time.
read more
In a day when it's easy to compare your "work in progress" to someone else's curated posts, it's easy to think that you should be doing what the other teachers and studios are doing. But, if you are making one of these choices below you are most likely giving money away.
read more