Causes of Burnout in Pilates Business
"Do you ever have a bad day? A day that makes you question why you even do what you do?" I was asked that by a fellow Pilates teacher this week. And that question came after hearing from more than one teacher that they are overwhelmed, stuck, exhausted, and stressed out. Are you? Are you teaching more than you want but making less than you need? You're not alone. It's really easy when you are in a service-based business like teaching to say "yes" too often and try to be all the things to all the clients. It's easy to put unreasonable pressure on who you should look like or what you should be saying. Let's talk about some reason burn out happens in your business and ways you can prevent it (or at least catch it before its bad).
Here are some of the things I see teachers and studio owners do that leads to burn out and overwhelm:
saying 'yes' all the time.
teaching on their day off (even if it's just one client).
marketing to everybody.
skipping their workout to teach a client or class
not charging enough (money is the energy you give your clients energy that's how they repay you).
not having a teaching schedule.
not having an ideal teaching schedule.
not having set time off that is off-limits for work.
letting clients contact them anytime and responding.
not upholding cancellation policies.
trying to market to everyone so they talk to no one and feel like no one is listening.
listening to too many people tell them what to do.
not having a community.
no accountability to their goals, boundaries, or practice.
not having a consistent connection with those who support them.
a safe place to share what they are worried about.
not delegating.
trying to be the teacher, owner, CEO, marketer, janitor, social media expert, and website developer.
not firing clients who abuse the policies or are verbally or physically abusive.
have not taken the time to know their why and filter their goals through it. So they keep doing what everyone else is doing in the industry and wonder why it doesn't make them happy.
do not have a clear list of whose opinions of them matter so then everyone's opinion is weighted the same.
have a fixed and/or scarcity mindset.
I could keep going but that's a good start. Which ones reflect where you are in your business?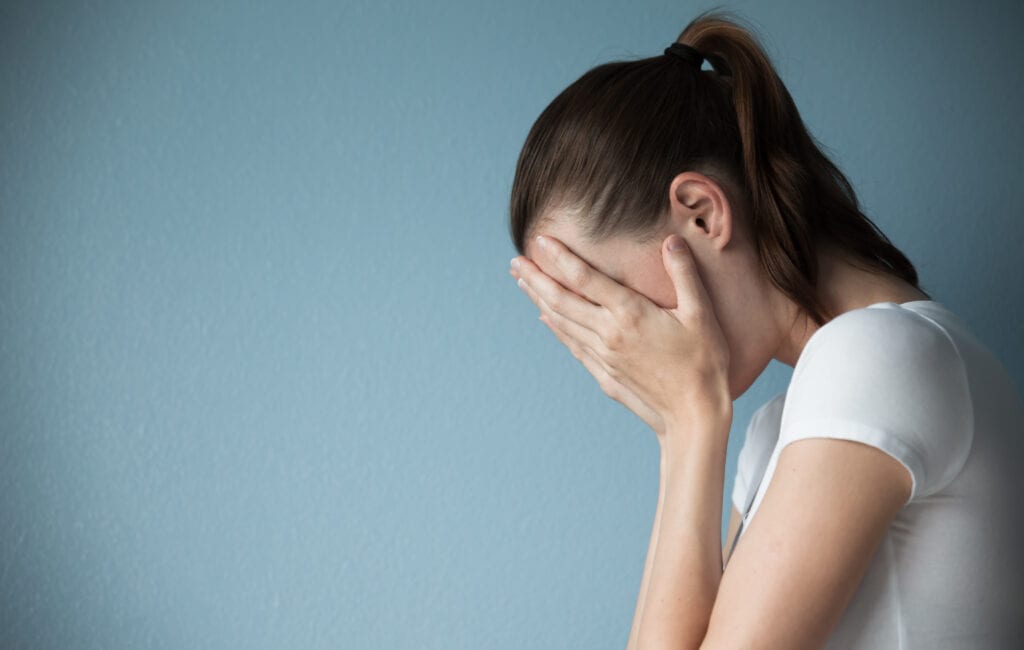 Ways to Prevent Burnout
Here are some things you can implement in your business or reflect on today that will help prevent burnout or at least will help you see when you're on the road so you can catch it before you go too far down the path.
Learn how to say 'let me check my calendar and get back to you." Before you say yes to a client who isn't already in your calendar buy yourself some time. Look at your schedule and see how much you're already teaching that day/week. And ask yourself if that time they want is an ideal teaching time for you. If it's not then offer them a time that is. It's ok to say 'no.' It's easier to build a schedule around what you love then it is to move people around later.
Know how many hours a day/week you need to teach to make the money you want to make. Think about how much you want to gross in a year and divide that by how many weeks you want to work in a year (hint it's not 52..it shouldn't be more than 48). Take the and divide it by how many days in a week (not 7) and then hours in a day. The answer is how much you should be charging. And if you're charging that rate then all you need to do is check to make sure all your teaching hours are filled. If they are for that week then the person who wants a session needs to book next week where there is a spot.
Create an ideal schedule. This schedule should begin with YOU! I have a whole course on how to create your schedule and fill it here. But, to get you started you need to make sure your schedule includes your practice, your family, and your sleep and days off first. Then the amount of teaching hours that when filled = the money you want to gross in a year and then hours where you will work on your biz but not in your biz.
Know whose opinions of you matter and tell them! If someone criticizes you then you can see it from their perspective but remember if they are not on your list then it doesn't get to hold the same weight as someone who is on your list. So go talk to those people. Everyone needs a community, accountability a place to go and share what's on their heart and mind. To get feedback and support. It's literally why I created my online coaching group AGENCY.
Keep your practice up! Whether it's with some on-demand platform or hopefully someone else teaching you and seeing you. If you lose your practice time to your work you will eventually resent your clients. But it's not their fault. You're the one that didn't uphold your boundaries.
Make notes in your calendar when you are feeling less than optimal. Notice if there is a pattern. I know if I don't take off 3-4 days in a row every 4-6 weeks on top of my regular 2 days off a week I will start to feel like I'm running on steam. And if I push through…it just means I'll need more time off or I'll get sick.
Know the signs (it'll take a few bouts) or ask those around you to tell you some things they noticed about you before your burn out happened so that you can start to see and recognize that you are going down a path to be overwhelmed, have an anxiety attack, feel like you're so burnt out you have to take off time or worse…consider quitting.
Have cancellation policies and systems in place for scheduling and canceling so that you're not always available. And uphold them.
Remember that people are just being themselves but that doesn't mean you have to let them walk all over you or be an energy vampire. You need to figure out what you need to be yourself and have energy afterward. Then create the boundaries around this and uphold them.
There are plenty more including hiring and delegating but let's start with those. Which ones will you implement first? Side note: Don't try to implement 5 of these at once. That will just overwhelm you more. Pick one or two to implement then one or two more until you've got your business working for you.
One more thing, just because you have your perfect work schedule, policies, the ideal client, and charge your worth doesn't mean you won't have a bad day or feel overwhelmed. These things simply help you have fewer of them, feel in control and reveal when one is coming. And, sometimes bad days or overwhelmed weeks reveal to us where we need to make changes. When I have them now it's because I am doing a role in my business that is not the role I want to play. This requires me to make some new changes, maybe bring on another team member or hire someone to do some things that don't need to be done by me.
But, if you do all focus on teaching your ideal schedule, upholding your policies and boundaries, and are clear on your why you'll be able to take pauses, breaks, see possibility and potential on those days when you're wondering "why am I doing this?" It's more productive.
Let me know if you need support in creating policies, raising rates, firing clients, and more. Always here to help you do more of what you love.
xx~LL