What Do You Do?
I don't know about you but I hate cold calls, I hate people trying to sell me stuff, I hate flyers on my car, shoved in my hands, or even in my mailbox. I despise people trying to talk to me as I am going into Whole Foods. Ok, maybe hate and despise are strong words. But, I don't want people trying to bug me about things I don't want. But, if you and I bump into each other in Whole Foods, if you and I are standing in a long line together at Starbucks, airport security, or any line you can pretty much bet we are going to chat, have a laugh, and you will know I teach Pilates.
Not only will you know I teach Pilates but you will know where I teach and what it is to do Pilates with me. I know, you're thinking "LL you are kind of a hypocrite." Nope, not at all. See, when people invade my space or litter their advertisements on my car that is annoying. I don't know who you are. Ok, great you have a product or business you want to tell me about. But, you're not there when I get to my car. Also, most often you're trying to tell me about your new restaurant and I'm gluten and dairy-free so how do you know I am even your customer. It's a waste of paper, their time, and money.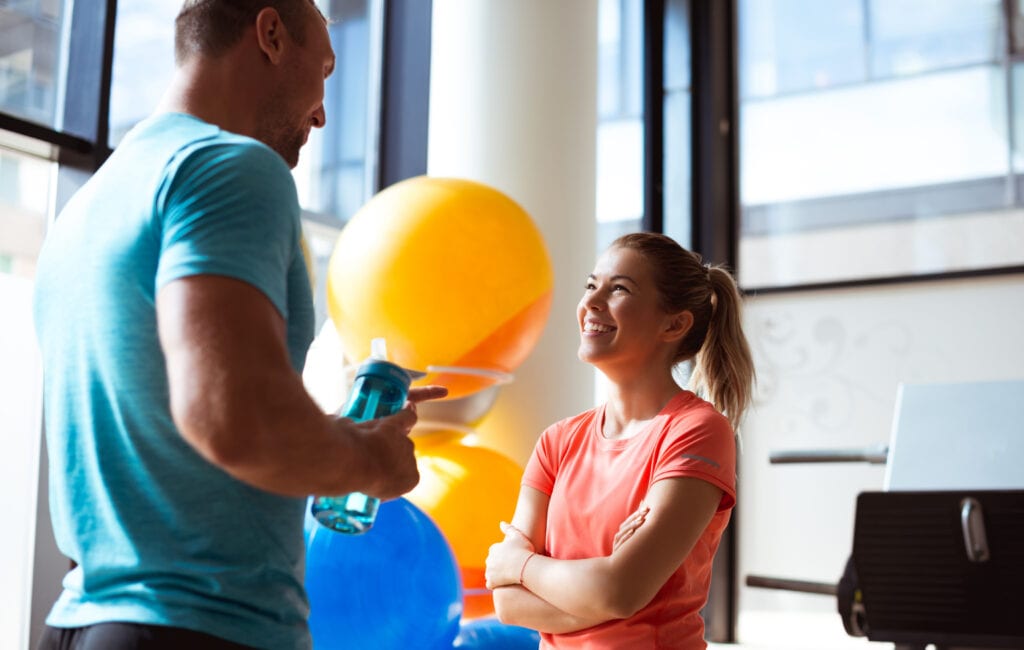 Elevator Speech
But, in a store when you and I are in line and you say "fun pants" and I say "thanks! I love them too. I mean, if I have to wear workout clothes for a living they should be cute!" and then you say "oh, yeah, what do you do?" Well, then I'm not pushing my business on you. You invited me into the conversation. I just found a way to bring up that I wear workout clothes for a living. When I tell you "I teach Pilates down the street across from the Starbucks. Do you know it?" I'm not pressuring you, I am just answering your question and asking you one back. My question about if they have been to my studio will get me a couple answers: 1) have they been to the studio where I work 2) if they have done Pilates ( I know I didn't ask that but they'll probably answer that hidden question) and given that LA is so neighborhood-based I'll know if that is even convenient for them.
Based on their response I have a couple of options.
If I am enjoying the vibe and they haven't closed the door I can then tell them how awesome Pilates is there, invite them to come, and get their card to give them the info. I can give them mine ( I prefer to take theirs so I can follow up with them). Or, I can keep the conversation going. Maybe they need more info about Pilates. Maybe they have some misguided impressions, maybe they are just visiting. The point is until my time is up I am connecting with them about what I do, where I do it, and how we can do it together.
My most favorite workshop and role-play to do is my elevator speech workshop. See, the thing is in Pilates many teachers spend a lot of time trying to get heard among the noise on the world-wide-web. Or, they go super old school and do flyers and word of mouth (nothing wrong with this!!! You just don't have that much control over it).
But, you do have control over whom you talk to and what you say, and how you say.
What do you do?
Where do you do it?
Why do you love it?
Why should they do it with you?
How can they contact you or more importantly you contact them?
Best part this whole convo cost you nothing! No marketing dollars. You were just out doing your thing!
I know you think easier said than done. But, you can totally do this too!
xx-LL