Have a Website
Before when you were busy teaching, studying, running around from class to class, studio to studio, or client to client it was easy to put off making that website, writing that blog or newsletter, and launching that new product or service. Now, you have time. So, with that excuse removed what is really keeping you from doing the thing you've been wanting to do? Let's explore some shortcuts to taking messy action and doing what you have wanted to do "when you have more time."
Website: Look I am a massive fan of a good website. I absolutely believe you should have a website that allows you to take emails, schedule your clients, take the money!!! And really share your expertise. But, if you don't have a website already and are in a pinch for cash to build it then here are some options:
A templated website like those you see on Squarespace etc.
Buy the URL and hire someone on Upwork or Fiverr to put your virtual class times, Venmo info, and a contact form.
Keep in mind these will be stopgaps but social media can only take you so far. Google cannot crawl your insta stories. You need a website. It needs to have key info so you can be found. But today with the support of contractor services like those on Upwork and even videos on YouTube you should make getting something online that you own priority!
And, for more info on what your website needs check out this course with a website developer who happens to be my husband but it will get you started with all the SEO you need to know.
But seriously, seriously, you need a website!
If you already have a website you're congrats. Do a "walk-through" of it and make sure it's up to date with what you are offering now and what you want to be offering.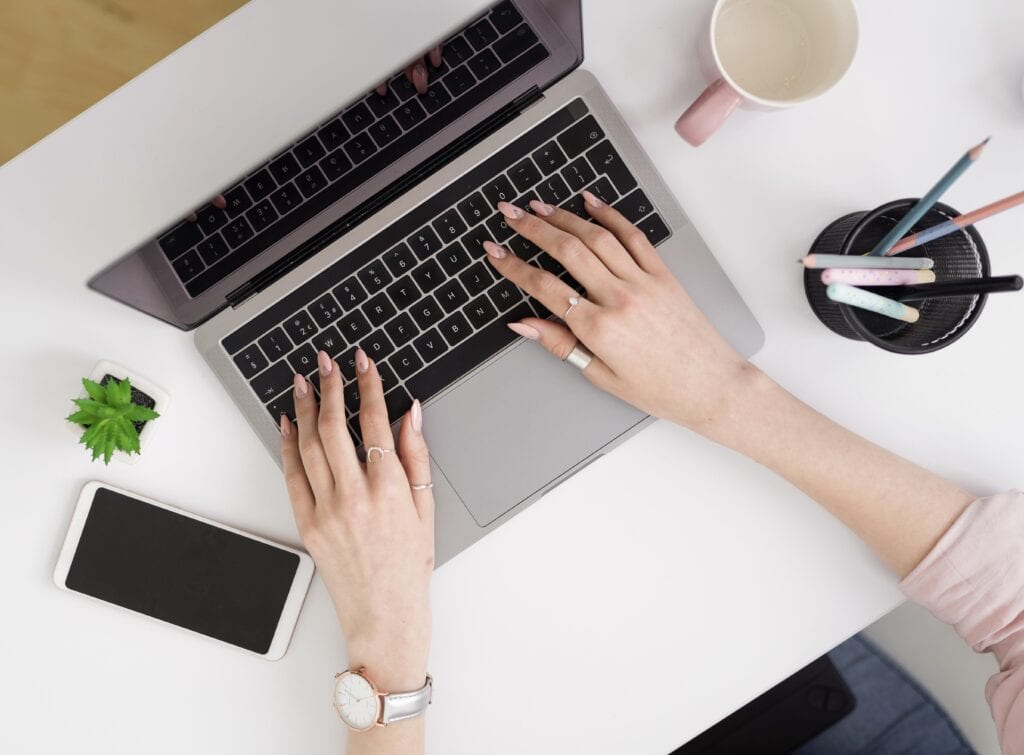 How to Take the Money
Money: So you don't have a scheduling system? No worries! I get it. They cost money and you might not be in a place to invest in that right now. Or, you might be needing to cancel yours but not sure how to take the money! Venmo, Cash App, Google, and Apple Pay, as well as the old go to Paypal and Stripe, are at your assistance.
(side note Venmo is not supposed to be used for businesses)
You can post about your virtual pop-up and put your info for getting the money and then when they pay you can send them your zoom link! Yes, there are fees to some of these options. But, that's something you factor into creating your prices. You are not a charity nor a hobbyist. Having a business means there are fees, taxes, and bills. And, that's honestly ok! In fact, it will help you stand up for your worth because you have to make sure you have enough to cover your needs and the bills that come with it.
There's no reason to make taking money complicated. If you're sitting there trying to figure out how to let people's friends take a class or session with you have them send you the money through one of these apps. Keep it simple!
Talk About Who You Are
Marketing: If you don't talk about who you are and what you do people will not find you. Especially right now. There is a
lot of noise out there. And, you can't just post one time and then think "well no one signed up so just gonna quit." Or, worse sulk and think you're not good enough. NO! You have to tell people who you are and what you do 7-17x before they check you out. yes, that many!
Start with those who know and love you. Tell them what you are doing, why you're excited, and who it's for. Invite them and ask them to invite their friends. Ask them to share it with their friends via text or email. Seriously, get that old school. The people who already know and love you will do a way better job than the algorithm. As you teach them and get them excited snag their testimonials, ask them to post, get that "user-generated content" aka social proof.
Sure, we are more online than ever before but you don't have to be getting peeps from all over the world to know you first. You start close to home and then allow the referrals to bring you out further and further.
People want to hear from their friends who they should be taking from. How can you get their friends to talk about you?
And, also be shameless. Seriously, talk about what you are doing more often than you think, and then talk about it some more!
Tell stories! People love stories. How can you talk about why you rock with a story?
I'm gonna stop there because those are the 3 areas that everyone gets stuck and then says they couldn't do x because they didn't have y. Well, if you have a landing page with your offerings on it and are talking about your classes
and sessions and able to take the money then you've got the basics covered. Then when you're feeling like you have some money flowing in we gotta invest it back into your business so you can continue to grow.
Which one of these areas will you be starting with?
xx~LL
PS my AGENCY MINI program is back! May 11th-17th Brad and I are giving you 7 days of what AGENCY members get with coaching, webinars, a private group, and a group coaching call. Get more info about it here. It's $22 if you sign up before May 6th and the entire week is valued at over $400. What are you waiting for?